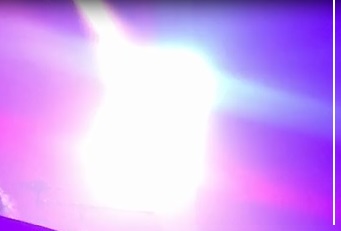 About Grace Jam and Ross Nickerson
Pinecastle Recording Artist Ross Nickerson and Founder of Grace Jam is a well-known banjo player, recording artist and music book author. He has performed and taught banjo extensively in the United States, Canada, Europe, Australia, Europe and even Africa.
Ross is now pursuing a more significant musical passion, sharing the Lord's message through music.
As a son of a Methodist Minister Ross's faith and passion for the Lord has been building since, he was a child. After being baptized a second time as an adult, Ross's faith has become his top priority. He now feels called to the ministry to share the God's message and to help others in need.
Ross has always heard the words for the songs he has written from the Holy Spirit in prayer. He is eager to share the Lord's confirmation of our faith and his powerful affirmations of love for all of us.
The combination of Ross's musical gifts and his ability to share Holy Spirit teaching has been churning out what seems to be never ending well of original Christian and Gospel songs, all in the precious name of Jesus.
The mission of GRACE JAM is to share our God's loving message through music entirely to help Christian charitable foundations.
All for God's Glory!
bookings@gracejam.com | 1-866-322-6567
https://rossnickerson.com
https://banjoteacher.com